Mayela Gomez is alive and a seven-year breast cancer survivor because of Komen Kansas City, the Coalition of Hispanic Women Against Cancer, and a mammogram!
In October we celebrated National Mammogram Day – and I can't help but think about how many lives are saved each year by this screening. Just this year, more than 30 breast cancers have been discovered with Komen Kansas City dollars.
You helped make this happen in our community. You helped save a life by your commitment of time as a volunteer, a monetary contribution to our affiliate or by doing both.
I want to share with you a little more of Mayela's story:
"I saw the symptoms," she said. "It was a hole. For one year the hole was there and I did not go to the doctor. I told myself I am strong, not weak. I did not want a doctor telling me I am sick. Until one day when Mayela attended a seminar presented by Komen Kansas City grantee: the Coalition of Hispanic Women Against Cancer. The presentation on breast self-awareness was so compelling that Mayela was convinced to get her symptoms checked out. After a mammogram and a biopsy, Mayela's doctor called her with the news that she did have breast cancer.a hole. For one year the hole was there and I did not go to the doctor. I told myself I am strong, not weak. I did not want a doctor telling me I am sick.
"It was very scary because I was alone in the city," she said. "No family. I cried for days. When I was strong enough, I talked to my siblings. I was not mad at God. I'm sick, but I'll handle my illness. I talked to God and asked for serenity. My faith was very important to me. I felt good, and I didn't cry anymore."
In 2008 Mayela got involved with the Coalition of Hispanic Women Against Cancer as a volunteer herself.
Mayela feels that the most important thing is for women to know how important they are. "I want to show every woman that she's important," she said.
"In the Mexican culture, women put everyone else before themselves. They almost always put themselves last. Breast Cancer isn't talked about a lot in the Hispanic community. We need to change the mindset."
Mayela is here today because a caring individual got involved and assisted her with the support she needed to get screened and ultimately treated for her breast cancer.
In Kansas City, the average cost for a digital mammogram
and clinical breast exam is $218.
This year we are funding 1,950 mammograms and 1,800 clinical breast exams
for medically vulnerable women in our community.
It is support from you that allows Komen Kansas City to provide funding to organizations like the Coalition of Hispanic Women Against Cancer that can assist uninsured women to get their mammogram.
With this critical number in mind I would like to ask you to join me, our staff and our board of director's in becoming a founding member of Club 218. Your annual gift of $218 will help Komen KC to provide a critical screening for someone who cannot afford to pay on their own.
Joining Club 218 can be done through a one-time gift, of at least $218, or a monthly contribution of at least $18.17 for a year. To use the monthly option select the 'Other' gift category, insert $18.17 and check the box next to Yes, I would like to repeat this gift each month.
To join Club 218 by making a life-saving contribution today please Click here!
On behalf of the 17 counties we serve in both Kansas and Missouri, our grantees and most importantly the breast cancer survivor and co-survivor community, I thank you for your generosity and commitment to helping Komen Kansas City continue its mission of saving lives and ending breast cancer forever!
Sincerely,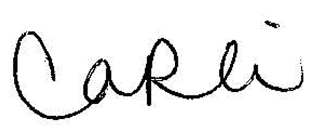 Executive Director
Susan G. Komen Greater Kansas City Affiliate
P.S. – Please join me in Club 218 by donating $218 or making a monthly pledge of $18.17 for one year. This financial commitment will help Komen Kansas City fund lifesaving screenings in our local community. To join Club 218 now Click here! 
Don't forget to Get Screened too! To set-up a reminder to schedule your annual screening – Click here!